October 2020, Malta – ThunderSpin – the gaming brand that is increasingly associated with high-quality online casino games – has announced that it has been named as the winner in the prestigious Starlet Awards in the Start-up of the Year category.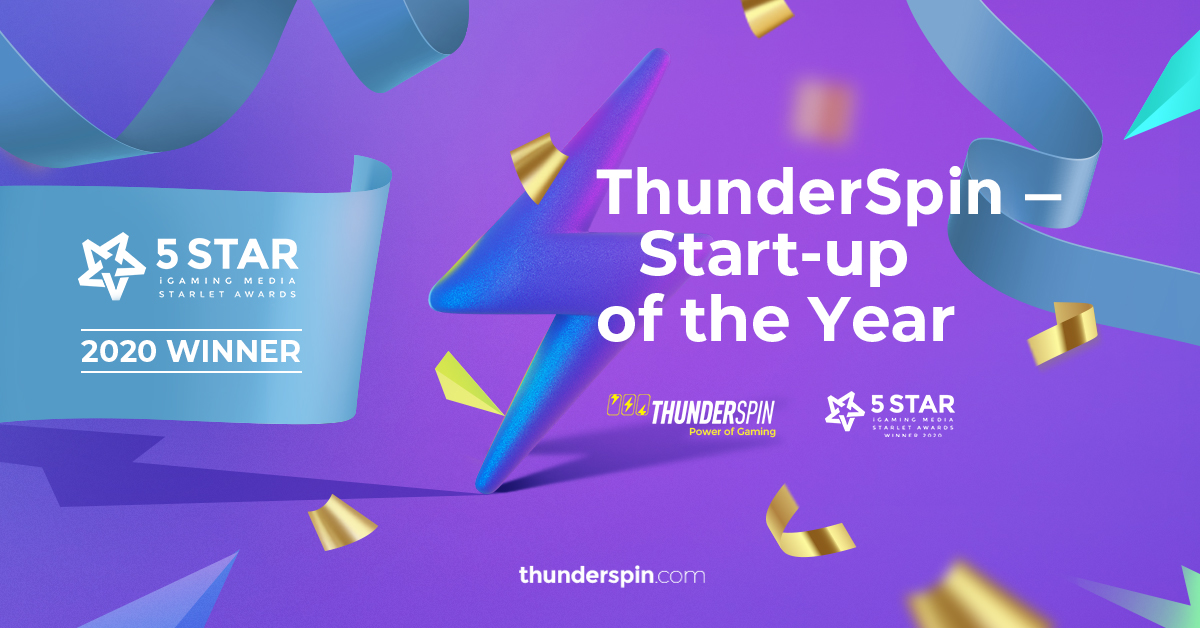 While the competition was fierce, ThunderSpin's "Feel the Roar" approach helped it stand out and win with innovative slots that can accommodate the needs of any platform, and more importantly, keep players entertained.
This award for ThunderSpin comes after the company grew its collection of innovative games. Indeed, each game has unique features to attract every kind of player. This includes already-iconic games such as The Money, Book of Treasures, Angels vs Demons, Halloween Witch Party, and many more, enjoyed by thousands of players across a growing number of online casinos.
Jeff Letlat, CEO of ThunderSpin, commented "We're thrilled to be named a winner of the Best Startup of 2020 at the Starlet awards.  ThunderSpin is a growing brand and its collection of over 30 games shows that we can continue to supply our partners with more games while retaining an edge of quality. This award is a testament to the commitment of ThunderSpin to maintain a startup culture even as the team grows, all while building excellent, fun and profit-making games for our casino partners."
Winners will be celebrated and presented their awards during a virtual awards ceremony.

About ThunderSpin
ThunderSpin is a world-class independent game studio that develops high-quality, modern slots. The company develops games in a high standard coding language to provide seamless multi-platform performance. ThunderSpin also adapts the resolution of our games for different regions, so they are suitable in multiple markets. The international team includes 20 highly-skilled developers with about 10 years of experience under their wing. For more information about ThunderSpin, please visit https://thunderspin.com.
About the Starlet Awards
The Starlet Awards are shining a light on the most innovative gaming companies in Europe. The awards celebrate the best providers in the B2B supply chain. Judging is conducted by a specifically selected panel of industry experts all with diverse experience and ideally placed to be able to decide which products and innovations are outstanding in their field. For more information and to view the rest of 2020 winners visit: starletawards.com.