A new Sky Lanterns slot game from ThunderSpin
The game provider ThunderSpin has successfully launched another brand new Sky Lanterns slot with an exciting Chinese New Year theme. The latest release immerses players into a vibrant East Asian world with authentic music inspired by the spectacular New Year celebrations in China.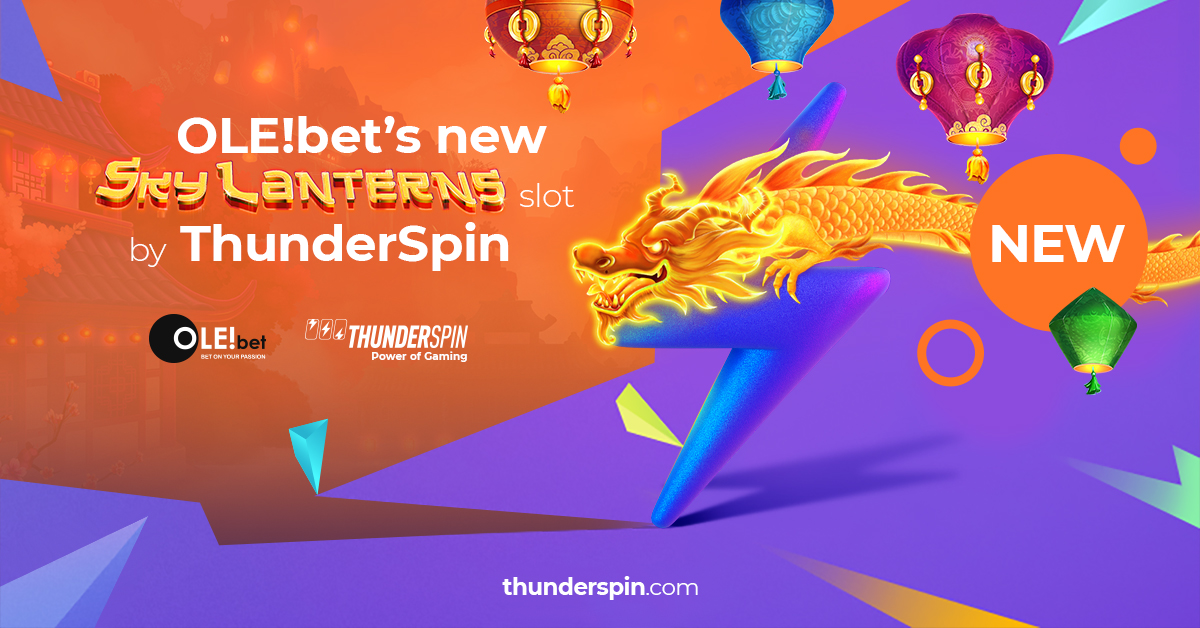 The new slot gives players six reels with five rows and avalanche reels. This means that symbols will rise up from the ground and instead of paylines, players simply need to match nine or more symbols in a cluster to form a winning combination. When a winning combination is triggered, the winning symbols will vanish and new symbols will climb up onto the reels, giving players another shot at triggering a winning combination on the same spin.
Set against a backdrop of traditional pagodas with beautiful cherry blossoms and lanterns creating a warm glow, Sky Lanterns will impress players with its magical aura, vibrant design, and immersive sound effects. In the Free Spins bonus mode, there is a chance for the player to meet the golden dragon which has the power to burn symbols and transform them into wilds.
Sky Lanterns is the latest addition to the ThunderSpin portfolio and continues to strengthen and diversify the provider's growing offering, meeting the demand for unique and innovative slot titles. With unique mechanics and top-notch graphics, Sky Lanterns is sure to be another hit title from ThunderSpin. Check it out here.

About ThunderSpin
ThunderSpin is a world-class independent game studio that develops high-quality, modern slots. The company develops games in a high standard coding language to provide seamless multi-platform performance. ThunderSpin also adapts the resolution of our games for different regions, so they are suitable in multiple markets. The international team includes 50 highly-skilled developers with about 10 years of experience under their wing. For more information about ThunderSpin, please visit https://thunderspin.com.
About OLE!bet
OLE!bet is a top-notch online sportsbook and casino brand that offers a wide range of various sport and casino games, and the best service for its clients from all over the world. Our website features the latest software: innovative casino platform protected with SLL encryption, a carefully selected collection of finest games and a number of great promotions to enjoy your pastime. Go to https://ole.bet and check it out for yourself!