Starting in early March 2021, the ThunderSpin portfolio of high-quality and innovative games will become available on Parimatch, a leading gaming sports betting and casino brand in the CIS region that is enhancing players' enjoyment of sports and inspiring a more dynamic lifestyle while also offering other casino entertainment options.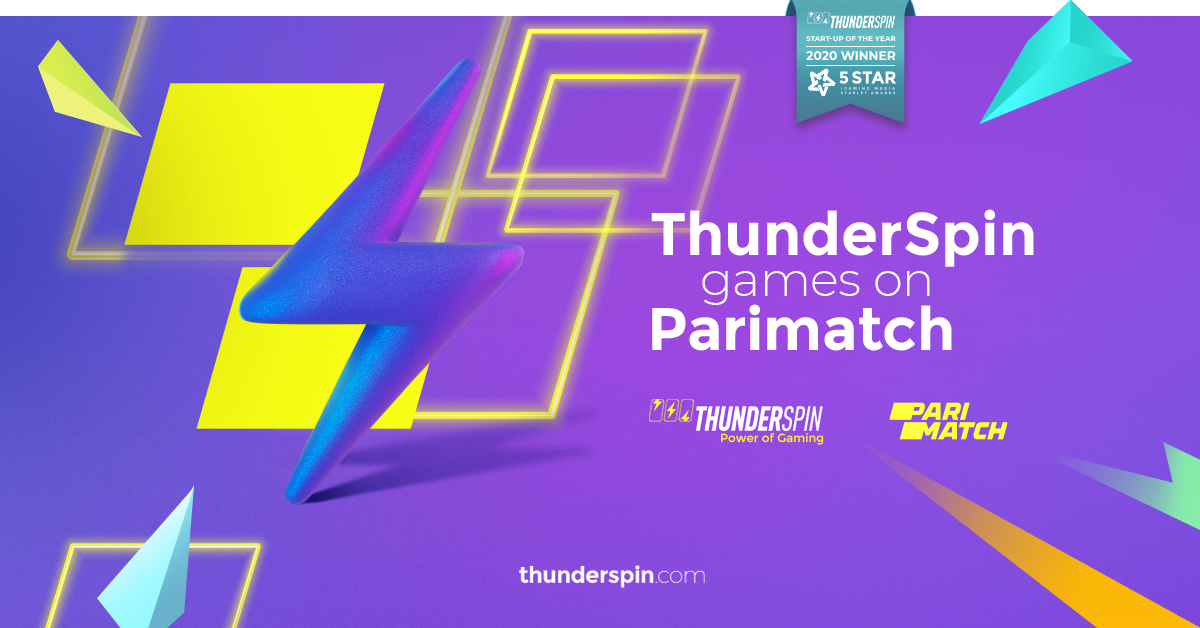 This new partnership means that players on the Parimatch casino brand will soon start benefiting from an expanded games library while the ThunderSpin brand will continue reaching more people in various regions around the world.
ThunderSpin's portfolio includes a whole range of different slots and mechanics, created with the highest quality requirements for various categories of players. This includes already-iconic games such as The Money, Book of Treasures, Angels vs Demons, Halloween Witch Party, and many more.
Commenting on the partnership with ThunderSpin, Sergey Portnov, CEO at Parimatch said: "We are delighted to enhance our game library with ThunderSpin's high-quality and beautifully designed unique slots".
Catalina Lukianenko, acting CEO at ThunderSpin replied in agreement, noting that "this new partnership with a well-respected partner such as Parimatch will definitely strengthen our exposure to a much wider customer base".
With the company's growing portfolio, their unique product offering was recognised when they won the Start-Up of the Year award at the prestigious Starlet Awards 2020. These awards celebrate the best providers in the B2B supply chain, rewarding the most innovative iGaming companies in Europe.

About ThunderSpin
ThunderSpin is a world-class independent game studio that develops high-quality, modern slots. The company develops games in a high standard coding language to provide seamless multi-platform performance. ThunderSpin also adapts the resolution of our games for different regions, so they are suitable in multiple markets. The international team includes 50 highly-skilled developers with about 10 years of experience under their wing. For more information about ThunderSpin, please visit https://thunderspin.com.
About Parimatch
Founded in 1994, Parimatch is now a large-scale international platform represented in more than 10 countries. We are one of the leading sports betting companies in the CIS region. We have an established exciting brand that is growing in recognition across the world. Parimatch's sportsbook and betting platform are powered by intelligent algorithms and software, and we employ sophisticated statistical and mathematical tools for calculating odds with scientific accuracy. We let our results to date speak to the success of the company.