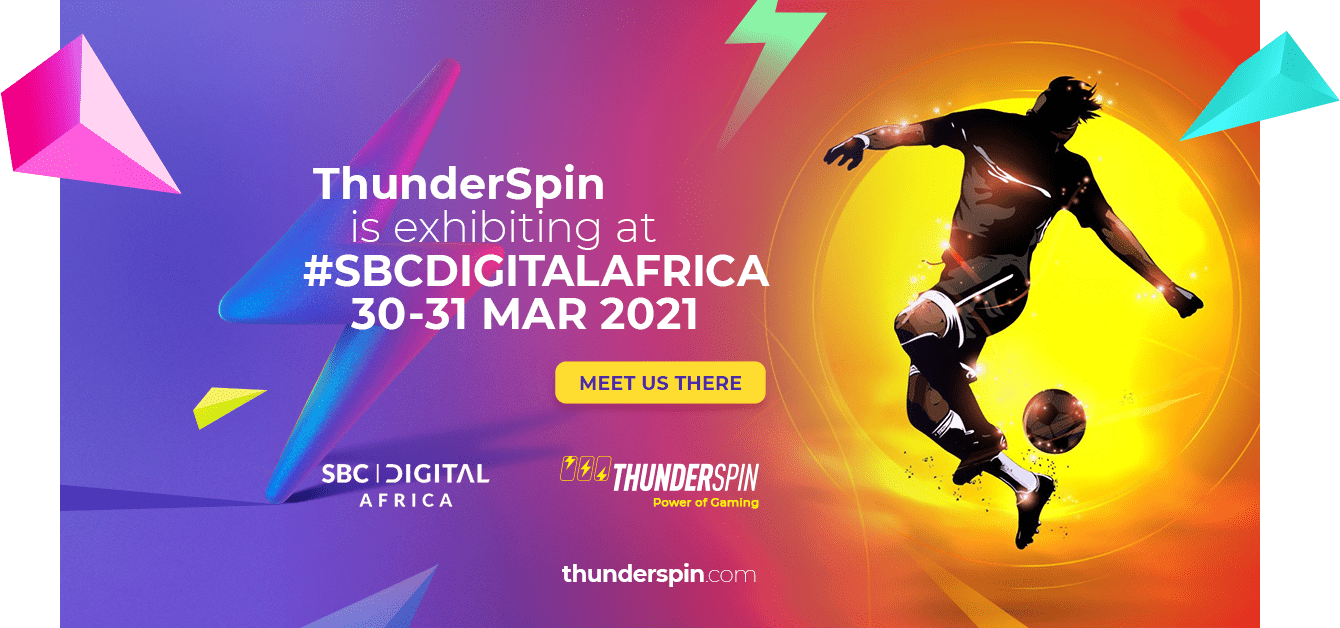 SBC Digital Africa is the 2nd edition of the largest virtual event dedicated to the African continent. Across Africa, sports betting has exploded in the last decade with the combined sports betting market in Nigeria, Kenya, and South Africa totalling an estimated $40 billion, but that's only the start. To shed light on the emerging opportunities in the African markets as well as their different challenges, SBC will bring together the very best industry experts and thought leaders to share their insights.
This event will bring together over 1,500 delegates, over 600 gambling operators, 60 world-class speakers and 20 exhibitors.
Speaking to SBC Events ahead of SBC Digital – Africa 2021, Catalina Lukianenko, acting CEO of ThunderSpin, said that as the industry begins to emerge from the challenges imposed by the global pandemic, she believes that the betting and gaming industry will become much more mobile-friendly, diverse and even more immersive. She also pointed out that apart from looking forward to all the networking opportunities there will be, during the event ThunderSpin will be presenting a range of their slots with the hope of receiving feedback from players and potential partners.

ThunderSpin at SBC Digital Events
Recently ThunderSpin has already participated in a number of SBC Digital events, such as:
– 4.02.21, SBC Slots Fest.
– 17.02.21, SBC Italy.
– 02-03.03.21, SBC Latam.
– 30-31.03.21, SBC Africa.
– and more to go.
Book a meeting with ThunderSpin in advance!
About ThunderSpin
ThunderSpin is a world-class independent game studio that develops high-quality, modern slots. The company develops games in a high standard coding language to provide seamless multi-platform performance. ThunderSpin also adapts the resolution of our games for different regions, so they are suitable in multiple markets. The international team includes 50 highly-skilled developers with about 10 years of experience under their wing. For more information about ThunderSpin, please visit https://thunderspin.com.