Aztec Artefacts is an exciting game about the ancient civilization.
Aztec Artefacts is a new creation in the slot universe for all those who do not balk at traversing the dense jungle and exploring mysterious temples in Mexico. Follow the call of ancient shamans where incredible adventures await you! Become one of the first explorers of the mysterious Aztec world, full of countless treasures!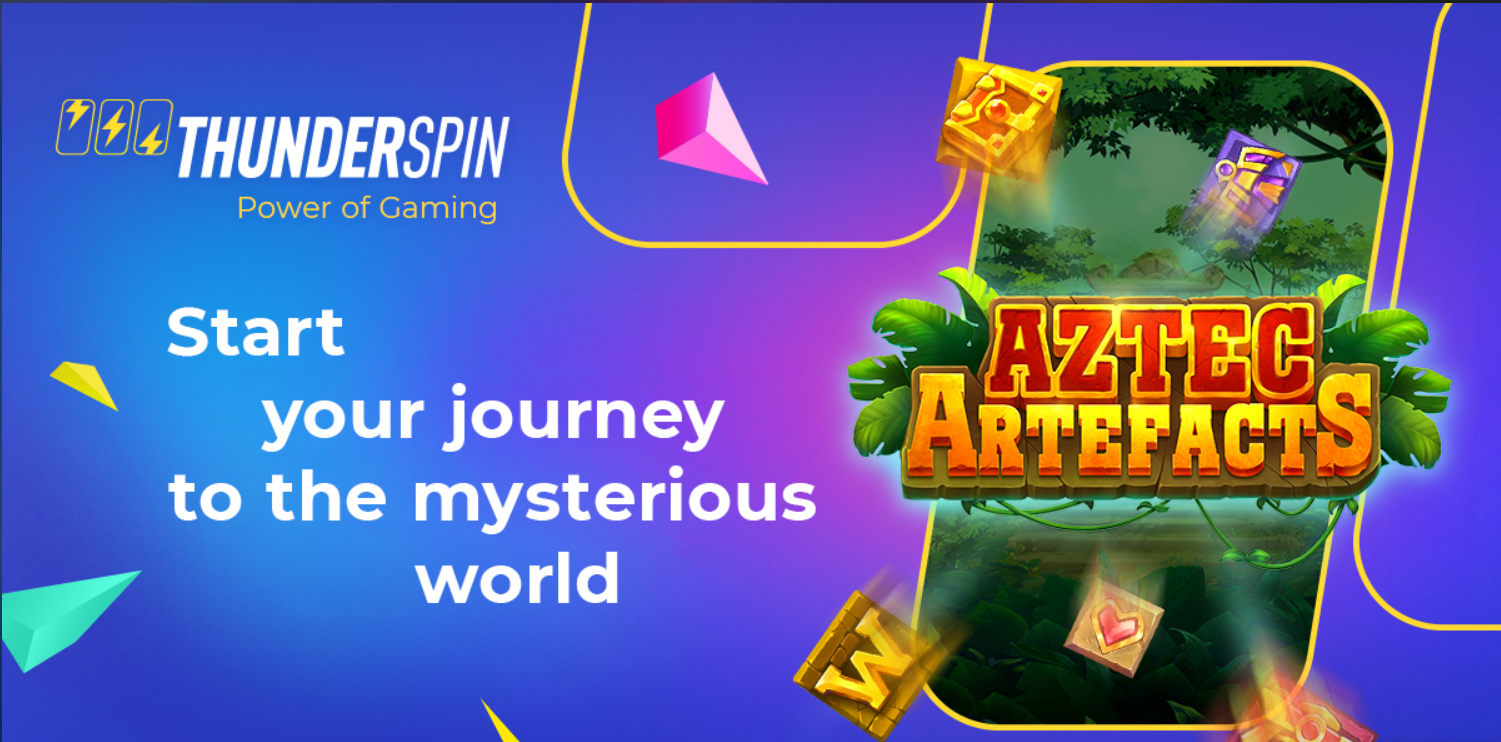 Aztec Artefacts is a brand new video slot with Avalanche feature!
The reels of this bewitching slot are located in dense thickets of vines against the backdrop of an ancient temple's entrance. The sun's rays barely shine through the mighty tree branches, harmoniously complementing the game's enchanting atmosphere. All this, combined with the magical sounds of tom-toms, will make your gaming experience playing Aztec Artefacts slot unforgettable.
In this enigmatic, new Aztec Artefacts slot, the reels are studded with many magical symbols – Birds, Turtles, Lizards, and Goldfish. The game layout is quite unusual: seven reels with seven rows, and instead of pay lines, there are winning clusters. A minimum bet of only €0.10 will certainly please novice artefact seekers. Experienced high rollers will also be satisfied with bets up to €100 per round. And with an 95.61% RTP, treasure hunters have excellent chances of landing the maximum 1000x payout.
Wild Symbols and Free Spins are waiting for you in Aztec Artefacts slot. Moreover, when you find a Mystic Bonus, it will turn symbols into winning combinations and increase your chances of getting a bigger cluster. And the Avalanche feature will make the reels not only spin, but also surprisingly cascade an unlimited number of times and magically dissolve. All this will give you the memorable experience of travelling through the mysterious jungle, and of course, superb odds of winning! Collect all the ancient Aztecs' artifacts, wading through the impenetrable thickets in the Mexican jungle, and Wild Symbols, the Mystical Bonus, and almost endless Free Spins will definitely help you with this! Start your journey to the unpredictable Aztec world right now!
About ThunderSpin
ThunderSpin is a world-class independent game studio that develops high-quality, modern slots. The company develops games in a high standard coding language to provide seamless multi-platform performance. ThunderSpin also adapts the resolution of our games for different regions, so they are suitable in multiple markets. The international team includes 50 highly-skilled developers with about 10 years of experience under their wing. For more information about ThunderSpin, please visit https://thunderspin.com.